Dr Ravi Ratnavel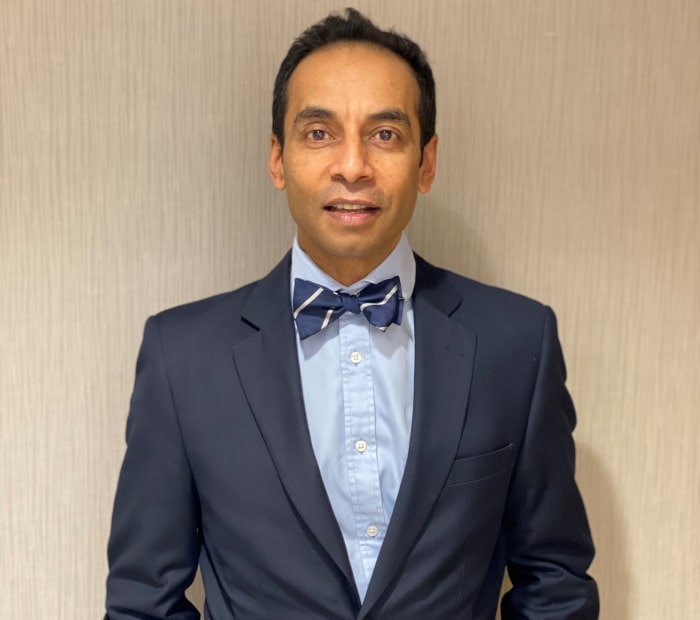 Qualifications
MA(Oxon), MBBS(Lond), DM(Oxon), FRCP(UK)
Qualified in 1988 in United Kingdom
Registrations and Licensing
General Medical Council (GMC) 3280627
Check registration
Private Dermatologist
Dr Ravi Ratnavel is a skin cancer specialist offering expert assessment and treatment of suspicious skin lesions using a range of surgical and non-surgical techniques. He also has a special interest and expertise in the management of difficult skin rashes, acne, hair disorders and skin allergy.
A Consultant Dermatologist for over 20 years, Dr Ravi Ratnavel was formerly at Buckinghamshire Hospitals NHS Trust and Honorary Consultant at Oxford Radcliffe NHS Trust. He has recently moved his practise from the BMI Chiltern Hospital to 25 Harley Street in London and the Spire Thames Valley Hospital. He also holds weekly clinics in Beaconsfield and Tring.
He provides a range of private dermatology services, including treatment for skin cancer, at multiple independent locations in Buckinghamshire / Herts /London offering easy access for patients. Dr Ratnavel carries all the necessary certifications to see children in his clinics.
A graduate of Oxford University, Dr Ratnavel underwent his clinical training at hospitals attached to London and Cambridge Universities and completed his dermatology training at the world-renowned St John's Institute for Dermatology in London. With a special interest in the medical and surgical treatment of skin cancers, he has been the NHS clinical lead for the provision of skin cancer treatment services in the Buckinghamshire and Oxford region.
In 1996, Dr Ratnavel was awarded a Doctorate of Medicine by Oxford University and received accreditation by the General Medical Council as a Specialist in Dermatology. He became Fellow of The Royal College of Physicians (FRCP) in 2001.
Dr Ratnavel runs a busy clinical practice, working privately with colleagues in a multi-disciplinary setting, offering a comprehensive medical, surgical and cosmetic dermatology service for patients of all ages.
Patients are seen for consultation at a convenient time and scheduled thereafter for skin surgery, allergy tests, laser treatment, photodynamic therapy and in-patient ward treatments, as required.
Private appointments can be scheduled directly with his secretarial team by telephone or email. A referral letter is not essential, but is preferred, and may be a requirement for claims under health insurance. Late evening consultations are available by appointment. Surgical lists run during the day only.