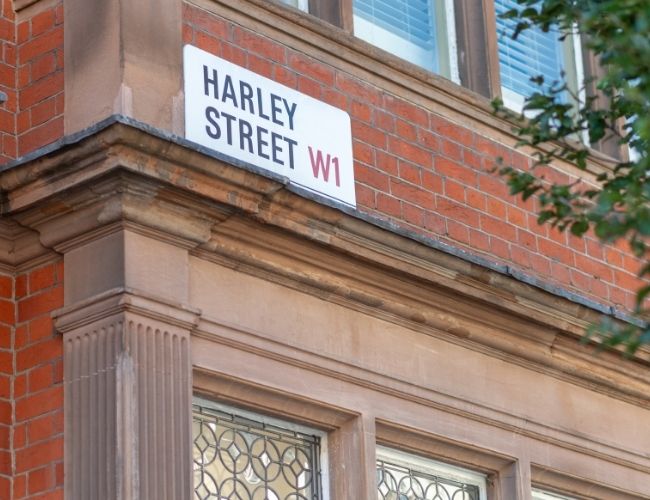 Private dermatologist in Harley Street, London
Harley Street in Marylebone, Central London has been the epicentre for leading medical practices since the 19th century.
Dr Ravi Ratnavel works at 25 Harley Street which is located near Cavendish Square and the large John Lewis / Waitrose store. This facility is part of the Phoenix group of hospitals which includes The Weymouth Clinic.
The clinic is a convenient walk from Marylebone train station, making it a popular choice for patients in Buckinghamshire and beyond. Oxford Station and Bond Street stations are the most convenient tube stops.
Dr Ratnavel moved part of his practice here following his departure from BMI Chiltern Hospital to offer patients state of the art consulting facilities for medical and surgical dermatology. This clinic has excellent CQC ratings and approval from all UK and international insurance companies.
Schedule an appointment today with our private dermatology services.