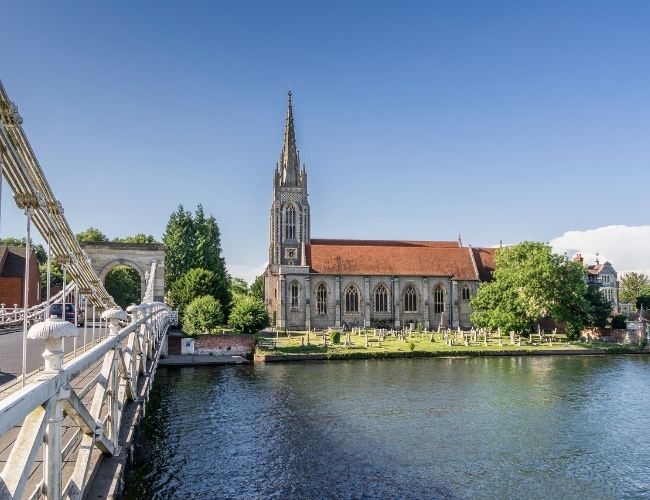 Private dermatologist in Marlow and High Wycombe
The towns of Marlow and High Wycombe fall within the NHS catchment area of Buckinghamshire NHS trust where Dr Ravi Ratnavel was senior consultant dermatologist for over two decades.
Access to Dr Ratnavel's private clinic at the Define clinic in Beaconsfield takes no more than 15 minutes by car. This clinic has its own private car park and offers a very exclusive experience for patients seeking dermatology treatment, whether medical consultations and treatment plans, skin surgery or an extensive range of cosmetic treatments.
Referrals have been taken from The Doctors House (Marlow Medical Group) and other large practices in the area for several years. A GP letter is not necessary for consultation, but Dr Ratnavel follows GMC guidelines to communicate with patients' registered general practice.
Dr Ratnavel also provides dermatology support for private general and cosmetic dermatology practitioners in Marlow and High Wycombe.